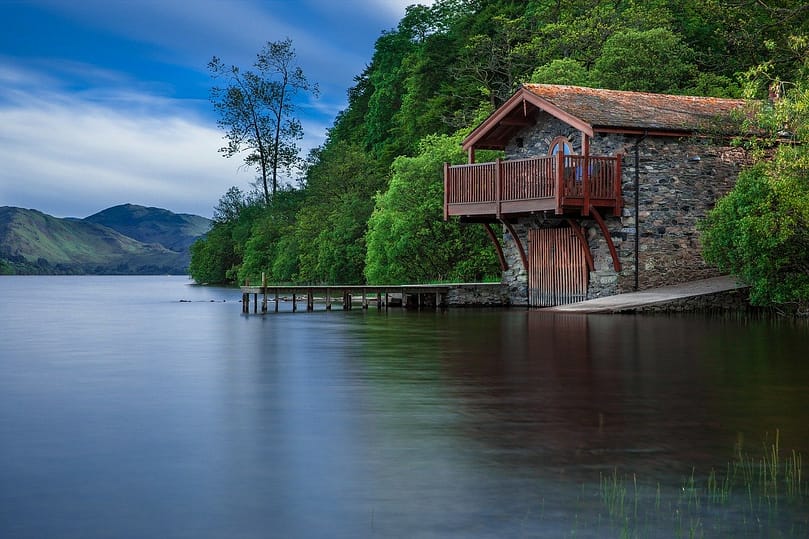 Simple tips for Finding the Best Rental Home
There could be many reasons for you to search for rental house, New Job, Transfer, Education, Lifestyle or just a better place to live. Finding a perfect home can be quite difficult, Especially if you are doing for the first time. In this article "Simple tips for Finding the Best Rental Home", I will share everything that you need to know, like.
What types of rental house options are available in India?
How many days does it takes to find a perfect rental home?
How much rent you should pay?
What are best sites and apps for finding a house for rent?
Are there different ways to find a rental home?
What are the things you need to check in a rented home?
Types of rental house options are available in India
There are many types of residential options available for rent in India, I
Row Houses: These are traditional types of houses, generally located in older part of the city, most of the time, owner lives in the same house. Rents of these houses are comparatively lower. However you may have to compromise with amenities and also face more restrictions.
Independent / Builder Floors: These are 3 or 4 story buildings, mostly located in new sectors of the city, and there is one floor for one family. You may get more amenities if it is located with in a society.
Highrise Apartments. There are different types apartments ( Low rise – 3 or 4 floors, Mid rise 4 to 10 Floors and Highrise above 10 floors), These are located within a society and you get many amenities like, Lifts, Club, Swimming Pool, Indoor and Outdoor games etc.
Villas and Farm Houses: These are big independent houses with large open space at the front and back of the house. However Villas can be part of a society, .
Studio / Service apartments: These are fully furnished 1BHK or 2 BHK apartments and are more like a hotel room.
How Long does it takes to Find a Rented House?
It depends, you may find a suitable home with in 2 days, If you are looking in a new society. Or it could take few weeks, if you are over choosy or if the supply is low. Idealy you should start searching for a rented house at least 35 to 40 days in advance. So That you don't have to compromise and regret later.
Things to plan, before you start searching
To make your search successful, you should know what you want. We recommend making a list  of top priorities.
For example.
Budget: Before you start searching, it's important to set your budget.
Most experts recommend that rent should only make up 30% of your monthly income after taxes. For example, if you're earning Rs. 1 Lacs per month after taxes, then your ideal monthly rent price should be Rs.30000. But remember this is the upper limit, your target should be, to keep it below 20%.
However you can set your own budget that you're comfortable with based on your spending and saving habits.
Also you need to set aside some money for Refundable Security Deposit which is generally Equal to 1, 2 or 3 months' rent and Transportation Expanses etc..
   The bottom line: setting a rental budget requires you know your finances well.
Size: Decide about the size (of the Apartment/House/Villa). How many Bedrooms and Bathrooms and Balconies you require, (based on your family size). Also if you want additional Study, Store or Servant room in your house,  
Amenities: Decide if you need a Club, Swimming pool, Parks, Playing area, Car Parking, Power Backup, Lifts, Pet Pooping area etc..
Location: You should decide on the location based on distance from your office, your kid's school, Markets and Hospitals Also you should consider cost of commuting and commuting time so that you can spend more time with your family..
This list will help you identify if a place meets your requirements. One way to think of 'what you're looking for' is to identify why you're moving. If you desire a more convenient location or more space, then that should be a main point on your list.
More than just creating a list, I recommend you prioritize it. If an amenity, like Swimming Pool, is a necessity, then it should be towards the top of your list. Or if you want 2 parking spots, but you adjust with 1, then it should be towards the bottom of your list.
Knowing what you want also ensures you won't settle for a space that isn't right for you. You surely don't want regret later.
Where to Find the perfect House for Rent?      
Knowing what you want is half of the equation. The other half is knowing, where to look.
There are many ways to find a Property for rent.
1. Property Broker. Best way is to hire a Broker, especially if you don't have time to do it your-self. A broker is an expert who can Help you find a home of your choice within your budget. He may charge you brokerage which is equal to 15 days or 1 months' rent.
2.  Best Sites and Apps for searching Rental house, You can search Listing Sites like Magicbricks, 99 acres, Housing.com and nobroker.in in India to search owner and broker property. These sites have effective search tools that allow you to search by location, price, number of bedrooms, and home type. Even better, they have advanced search options for desired amenities. You will find hundreds of properties posted by Owners and Brokers.
Related Post How to select the best broker
Using the right site with the right tools makes your search for your next great rental property easier.
3 . Social Media, You can take help of Social Media (you will find many property groups for any city on Facebook)
4. Self visit. You can personally visit the Area and look for To-let signage or talk to people in that area.
Also Read Best Apartment for rent under 20 K in Gurgaon
Recognize a Good Property listing
Once you've searched on a helpful listing site, you should examine the rental listing itself.
A reputable rental listing will show you: rental price, amenities, multiple pictures, the address, and the landlord's contact information. The more helpful and extensive the rental listing, the easier your search will be.
How to choose the right Landlord?
Once you find a rental listing that matches your needs, the next step is reaching out to the landlord. This is when it becomes even more important to consider what kind of landlord you're working with. You want to find a landlord that is responsive and helpful.
We recommend you consider the following:
How long it takes for him or her to respond when you reach out
How well he or she answers your questions
What kind of information and documents, the landlord requires
If he or she asks important questions about your employment, references, and the reason for your move
How he or she manages the property
You want a landlord who has a good tenant screening process in place because that means he or she has high standards. If a landlord stresses the importance of finding a good tenant, then that means he or she is invested in maintaining their rental property, which is great news for you.
 Schedule a Rental Property Visit
After reaching out to the landlord, he or she should initiate the next step, which is scheduling a rental property showing.
When you're visiting the house, look at the condition of the unit and building. You need to check, if everything (Taps, lights, Fans, Geysers, Airconditioners, etc.) are in working condition.
If you notice damage or dirt during the showing, you should ask your landlord about it. Ask if he or she is willing to fix the damage, repaint, and clean. He or she should show you the entire unit and all common spaces in the building. The showing is your opportunity to see if the space matches your needs and if you see yourself living there.
Ask Important Questions
If you've found a perfect unit, then you should ask the landlord detailed questions. These questions provide you information you need to make a decision:
How long is the rental agreement term?
What is the rent price and what is included?
How much security deposit I need to pay.
How will the security deposit refunded?
Who will pay for minor and major repairs?.
Is the house recently painted?.
If I need to pay for painting, at the time of vacating the unit?
Are there any noise or pet restrictions?
Where is the nearest grocery store?
How is the property managed?
Who would I contact in case of a problem?
Is there a possibility of a renewal when the rental agreement expires?
Conclusion I am sure if you follow these Simple tips for Finding the Best Rental Home, you're on your way to finding your next great home. If you know what you're looking for, set your budget, search on the right websites, know how to spot a quality rental listing, and know how to identify a helpful landlord, then you will be happy in your next home.