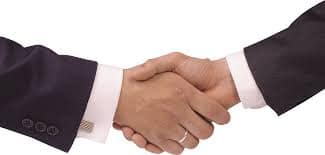 How to choose the Best Property Broker
Buying, Selling or Renting a property often involves taking the service of a real estate broker. These broker work as intermediaries between the Buyer and the Seller and help them get a good deal, have a pleasant experience and ensure there are no issues in the future.
But often, people don't spent enough time in selecting a good agent and you hear anecdotes of stressful situations created due to deals gone awry, mis-selling or bad attitude. You can improve your property transaction experience by avoiding a few common mistakes.
Right Broker for you Requirement
Most small and midsized broker has different expertise like one broker may be more efficient in Plots or commercial office space and other may be an expert in renting a residential apartment. So you should select the right broker for your specific requirement.
You can select the broker based on references from known sources or you can search on internet for best broker in a particular area.
You can also search top Listing sites in India Like 99 Acres or Magic Bricks to get a list of brokers active in a particular area.
Also Read Tips for Searching a Rental Home
Is he working full time?
You should ensure that your broker has a permanent office. Also he should be committed to his profession and working full time. For example, many agents work on part-time basis or as an add-on to their regular income. It is better to go with brokers who will spend time on transactions.
You can talk with the current and past clients of the broker. To have an idea about his efficiency, you can find out the price set by the client, the agent's inputs, the final closing price and time it took.
You should check if the broker is RERA registered, especially if you are buying or selling a property. The regulations require that these brokers meet certain quality standards. Along with agents who come with references from known sources, you can consider this list as well.
Local expertise
You should check if the agent can handle your property — location, price and type. For instance, a broker may be great for selling mid-priced flats, but may fall short when it comes to a high-end home. Likewise, buying land requires different expertise and it is important to ask directed questions to ascertain this.
Local knowledge is critical for success and you must probe this. For example, an agent must know the current rates, number of properties in the market, the time it takes to sell in the current market condition, preferences of buyers and sellers for features and other factors. These will help you price the property, if you are seller; if you are a buyer, local issues — such as water stagnation or shortage — are important aspects to consider. Ask how many listings the agent has and how many transactions they have done in your area. You would expect the agents to list the properties in the neighborhood from memory, if they are active in the area. You must also cross-check these facts through other sources such as online listings.
Good network
You need to check if they have a good network of connections to offer other services. For example, a buyer may require the services of a lawyer to go through legal documents or a structural engineer to identify issues.
A seller may want help in getting their property ready for sale by painting or doing repair work. Or he may be needed in settling document related issues. A house may also need to be photographed and a good ad placed online and offline. An agent's network becomes more important if you are handling the transaction remotely.
Can he get along with your pace?
You should be comfortable with the working style of your broker.
For example, he may be too pushy while you may want to take your time about decisions. Or he may be slow, and may only give a list after pruning it themselves while you would prefer that they share more options. As transactions may take a few months, differing personality styles often leads to friction.
You must ask how often there will be communication and in what format. You may also have preference for the type of buyer the agent brings in and how they would reach out to them.
How much brokerage you need to pay?
Brokerage charged by brokers vary with region and type of propert.
For example In North India, the brokerage fee is 1 per cent from buyers and sellers.
In Bengaluru, the rate is 2 per cent for sellers and 1 per cent for buyers.
However, in areas such as Noida, due to competition, brokers may work on 0.5 per cent commissions.
When buying primary projects, brokers may also pass on a portion of the payment from developers to buyers.
For renting a property generally the brokerage is equal to 15 days or 1 months' rent.
However, more than offering competitive rates, what is critical is the real value the agent brings to the transaction — negotiation and closing a deal. A good agent has good people skills to identify concerns regarding the other party. He is able to handle any complications in deals and will advise you on the best reaction to the situation.